Neuro-navigation is an advanced surgical technology based on image guidance. The radiological images are digitized and matched with the physical anatomy of the patients' head and the spine. The computer then provides image guidance during surgery guiding the surgeon to the critical areas of the brain and spine. This makes the surgery less invasive, more accurate and improves safety. One of the first centres in Central India to have this equipment, this is being routinely used for neurosurgical procedures. Dr Nitin Garg has been using neuronavigation for last 7 years and has good experience of using this equipment optimally.
Neuronavigation is used for cranial and spinal procedures.
Its utility for cranial procedures is :
1. For localising the tumor on the scalp to allow precise marking and size of the craniotomy flap.
2. For endonasal approaches to guide through various surgical landmarks and reduce surgical times and avoid use of C-arm and radiation exposure.
3. For appropriate resection of the skull bone especially when there is bony involvement.
4. ZFor safer debulking of skull base tumors as meningiomas.
5. For optimal trajectory planning and placement of burrhole in endoscopic transcranial procedures.
In spine, it is used for:
1. Complex spinal fixations -- provides the entry points and trajectories.
2. CT and fluroscopy based navigation.
3. 3D C-arm based navigation for pedicle screw spinal fixation.
4. In minimally invasive spine surgeries, navigation is used for MIS TLIF and Percutaneous Screw Insertion. It helps to reduce the number of C-arm shots and improves accuracy especially in those with dysmorphic pedicles.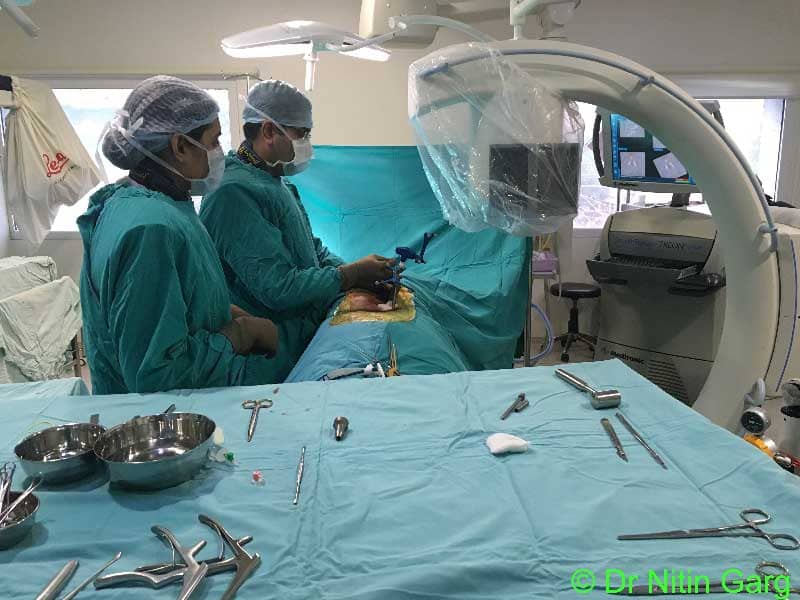 Navigation for spinal surgery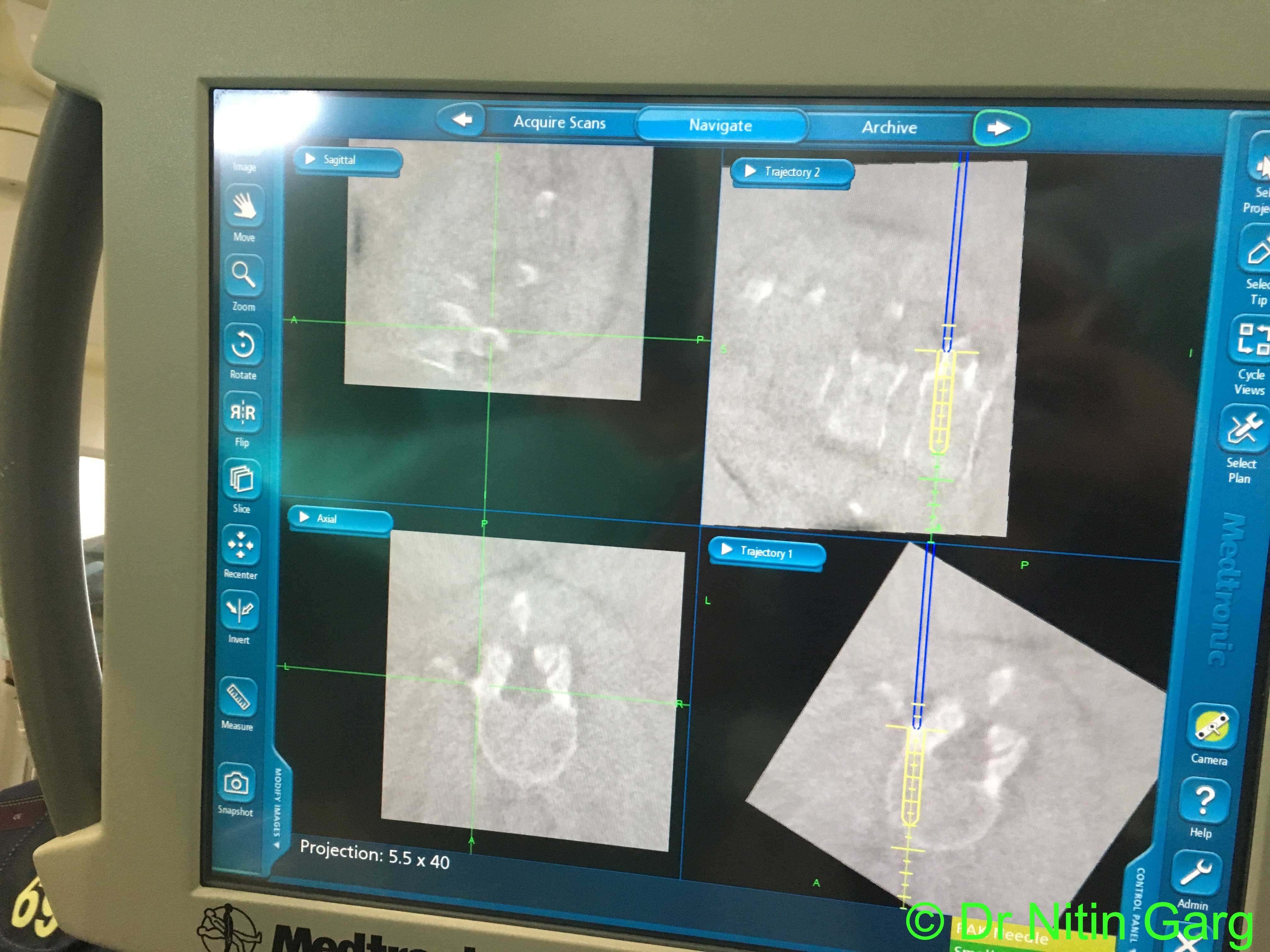 Navigation guided spinal fixation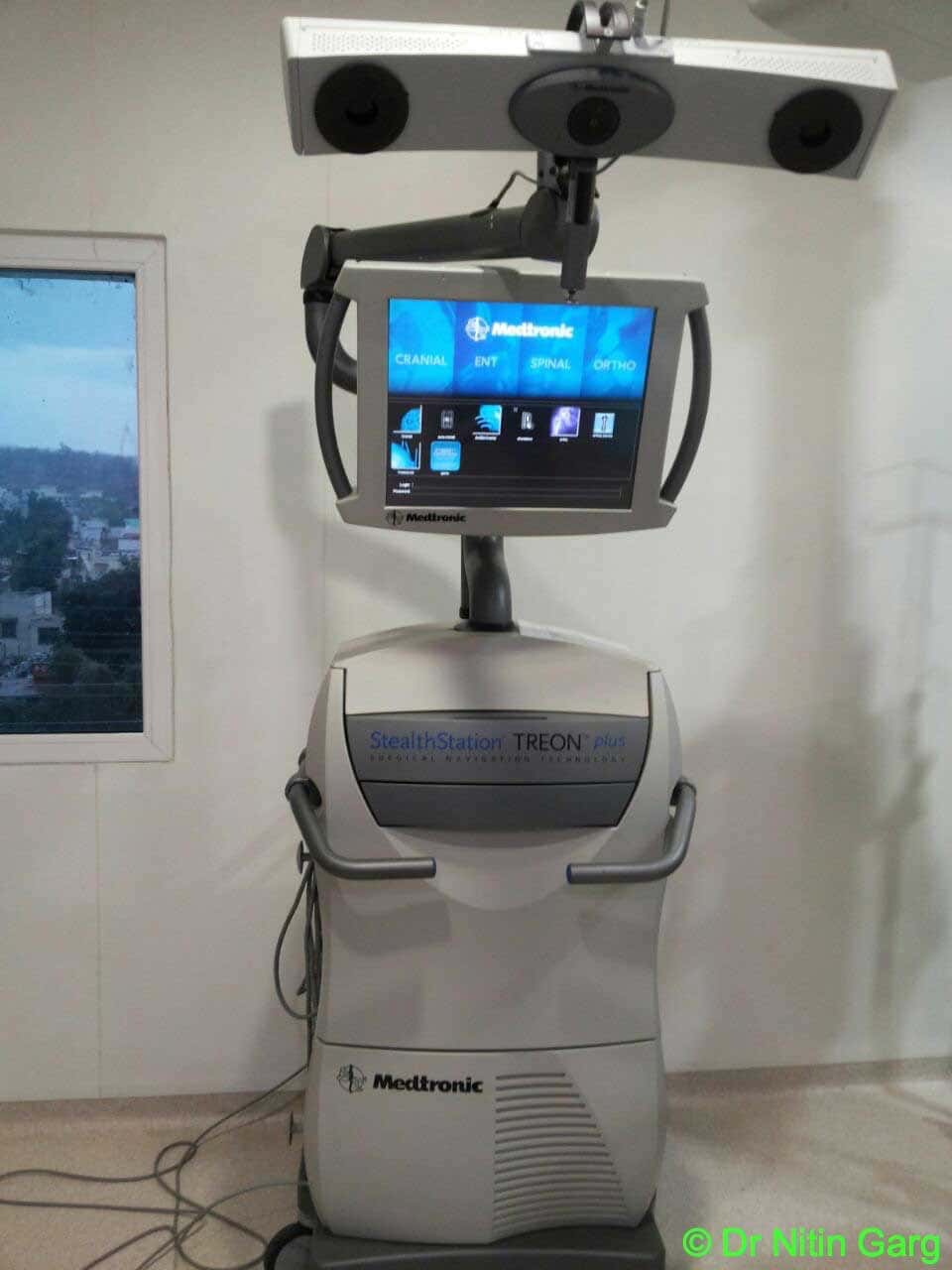 Neuro-navigation
Navigation being used during cranial surgery