Biography
1. Founder Director of BTSG Awareness Foundation, a support group for those affected by Brain Tumors. This foundation is one of its kind and provides psycho-social support to Brain tumor patients and their care givers.
2. Organised the National Conference on Neuro-Oncology -- ISNOCON 2019 at Bhopal in April. Such an event was organised for the first time in Bhopal. It was attended by about 350 delegates and 14 international faculty from USA, UK, Germany, South Korea.
3. Invited as Faculty for IBTA Biennial Summit held at Washington D.C., USA. He is the only participant from India in this conference of Brain tumor patient support groups.
Dr Nitin Garg is a Consultant Neurosurgeon at Bansal Hospital, Bhopal. He completed his graduation (MBBS) from Government Medical College, Nagpur. His awareness about lack of advanced neurosurgical facilities at Nagpur and other Tier-2 cities during his graduation and the challenges faced by patients to get best neurosurgical care in such cities impressed upon him the need to pursue neurosurgery and then practice in these areas. He completed his training in General Surgery from Kasturba Medical College, Manipal. During his surgery training, he undertook research on Intracranial Aneurysms under Prof. Raja, a renowned neurosurgeon. Subsequently, he entered into his Neurosurgical training at the prestigious National Institute of Mental Health and Neurosciences (NIMHANS), Bengaluru and was awarded the Gold Medal towards the completion of the residency.
Post-completion of residency, he continued to work at NIMHANS for a year. He then joined Bhopal Memorial Hospital and Research Centre (BMHRC), Bhopal where he was Asistant Professor from 2007 till 2014. This was a state-of-the art neurosurgery set up with facilities for advanced microscopic and minimally invasive spine surgery. He became interested in MIS spine surgery and developed his expertise in this filed. At BMHRC, he was instrumental in developing the department by procuring Neuro-navigation, triple chip endoscope camera, high speed neurosurgical drill. He also published his work on minimally invasive spine surgery conducted at this department in various journals.
It was here that he performed India's first "Phrenic Nerve Stimulation" for neurogenic apnoea and "DLIF approach for Lumbar Spine" Having worked at BMHRC for about 7 years, he started the Department of Neurosurgery at Bansal Hospital, Bhopal, a state-of-the art superspeciality hospital.
His areas of interest include minimally invasive spine surgery (MIS), endoscopic endonasal, trans-cranial microscopic surgery, vascular neurosurgery and navigation assisted neurosurgical procedures.
Dr. Nitin also has a special interest in Functional Neurosurgery (movement disorder surgery, epilepsy surgery and pain). He has attended European Continuing Medical Training (ECMT) for Deep Brain Stimulation in 2008 at Paris and has visited Prof Kondziolka at University of Pittsburgh Medical College, Presbyterian hospital, Pittsburgh for 1 month duration.
He was instrumental in upgradation of the department while incharge at BMHRC and has now established state-of-the-art neurosurgery department at Bansal Hospital.
He is married to Dr Renuka Garg, who is a practising radiologist. He has two sons, Master Rijul and Ranveer.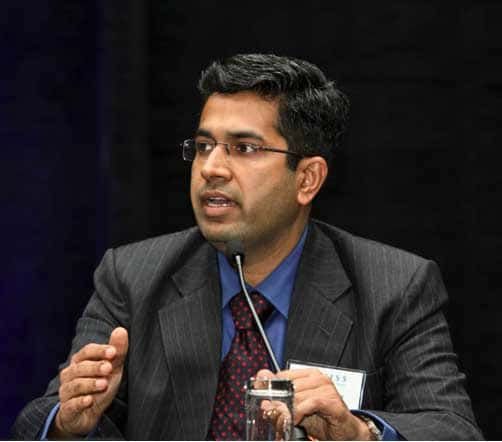 DR. NITIN GARG
Recognitions
One of the motto's of Dr Nitin Garg is to provide state-of-the art facilities and treatment to his patients. This needs constant endeavours to keep oneself updated and to incorporate this knowledge in clinical practice. Some of his recognitions are:
1. Awarded the National Talent Scholar by NTSE.
2. Awarded the "Silver Jubilee Award for Best outgoing Student" at NIMHANS in 2006 (Gold Medal)
3. Invited to write an Original Article on "MIS opitons in Tuberculosis of Spine" for Clinical Orthopaedics and Related Research (CORR), a prestigious journal, after his paper was presented at Society of Minimally Invasive Spine Society (SMISS) at Miami, USA in 2012. This was the only presentation on MIS techniques from India in this conference.
4. Invited as faculty for cadaveric workshop on minimally invasive spine techniques and navigation guided spinal fixation at M.S Ramaiah Medical College, Bengaluru in 2013, 2016 and 2017.
5. Faculty in World Congress for Endoscopic, Navigation guided and Minimally Invasive Spine Surgery) WENMISS conference, New Delhi in 2013.
6. Faculty at Neurotrauma National Conference, Bengaluru, 2015.
7. Faculty at Minimally Invasive Spine Surgery Conference (MISSICON) at Mumbai , 2015, New Delhi, 2016 and Bangalore 2017.
Publications
1. Clinical Experience of Autologous Blood Transfusion in Neurosurgery: Prospective Study in Central India (World Neurosurgery 2018; S1878(18) DOI: 10.1016/j.wneu.2018.04.091
2. Evaluating the potential of circulating hTERT levels in glioma: can plasma levels serve as independent prognostic marker? (J Neuro-Oncology 2017;135:255-261.) DOI: 10.1007/s11060-017-2578-6
3. Immunophenotypic signature of primary glioblastoma multiforme: A case of extended progression free survical. (World Journal of Clinical Cases 2017;5(6):247-253. DOI:10.12998/wjcc.v%.i6.247
4. Unique case of oligoastrocytoma with recurrence and grade progression exhibiting differential expression of high mobility group A1 and human telomerase reverse transcriptase. (World Journal of Clinical Cases 2016 ; 296-301.) DOI: 10.12988/wjcc.v4.i9.296
5. Atypical Presentation of Orbital Hemangiopericytoma. (International Journal of User Driven Healthcare 2014;4(3). DOI: 10.4018/ijudh.2014070107
6. Primary Extradural Leiomyosarcoma involving cavernous sinus in an immunocompetent patient. (Indian Journal of Neurosurgery 2014;3:115-117. DOI: 10.4103/2277-9167.138921
7. A 40 year old woman with Intracranial Bleed and Osteomalacia: case of the months. (Brain Pathology 2014;24(4):419-420.) DOI: 10.1111/bpa.12155
8. Cerebral aspergilloma mimicking tumoral mass: A diagnostic dilemma. (West African Journal of Radiology 2014;21:87-90. DOI: 10.4103/1115-1474.134620
9. Minimally invasive Direct Lateral Interbody Fusion for tuberculosis of Lumbar Spine (Indian Journal of Neurosurgery 2014;1:36-40) DOI: 10.4103/227-9167.132002
10. Minimally invasive approaches for tuberculosis of thoracic and lumbar spine. (Clinical Orthopaedics and Related Research 2014;472(6):1855-1867) DOI 10.1007/s11999-014-3472-6
11. Unilateral Phrenic Nerve Stimulation for Neurogenic Hypoventilation in patient with Arnold Chiari malformation. (Indian Journal of Neurosurgery 2013; Oct-Dec (2):284-287.) DOI:10.4103/2277-9167.124238.
12. Is total excision of spinal neurenteric cysts possible? (British Journal of Neurosurgery 2008;22(2):241-251). DOI: 10.1080/02688690701818919
13. Mixed meningitis due to Streptococcus pneumoniae and Mycobacterium tuberculosis in a case of sickle cell disease (International Journal of Infectious Diseases 2008;Sept 12(5):560-2). DOI: http://dx.doi.org/10.1016/j.ijid.2008.01.008
14. Does choroid plexus tumordiifer with age? (British Journal of Neurosurgery 2008;22(3):373-388). DOI:10.1080/02688690801942072
15. Fatal delayed post-operative cerebral venous thrombosis after excision of hypoglossal nerve schwanomma. (ActaNeurochirurgica (Wien) 2008;150:605-609). DOI:10.1080/02688690801942072
16. Tension pneumoventricle following exposure of the shunt chamber (British Journal of Neurosurgery 2008;22(1):121-22). DOI: 10.1080/02688690701579263
17. Complete ophthalmoplegia associated with clival fracture following trauma: case report and clinicoanatomical correlation. (Indian Journal of Neurotrauma 2007;4(1):49-52). DOI: 10.1016/S0973-0508(07)80012-8
18. Central nervous system cladosporiosis – An account of ten culture proven cases and review of literature (Neurology India 2007;55(3):282-88). DOI: 10.4103/0028-3886.35690
19. Elevated skull fracture (Indian Journal of Neurotrauma 2007;4(2):133-34). DOI: http://dx.doi.org/10.1016/S0973-0508(07)80031-1
20. Folliculitis in Keloid / hypertrophied scar. (Indian Journal of Plastic Surgery 2002;35:19-22).
Chapters in book:
1. Positioning in Neurosurgery (for Textbook of Neurosurgery. Ravi Ramamurthy, Sridhar K, Vasudevan MC (eds). 2nd edition, 2012, pages 2499-2304.
2. Minimally Invasive Surgery in Tuberculosis of Spine (for Textbook of Minimally Invasive Spine Surgery. Arvind G Kulkarni (ed). 1st edition, 2018, 354-369).
Contributions
Dr.Nitin Garg has been instrumental in establishing the sub-specialities of minimally invasive spine surgery, endoscopic neurosurgery and Image guided Neurosurgery (Stereotaxy and Navigation assisted) in Central India. As a result, many patients have benefitted from this and are no longer required to travel to metros for getting these procedures performed. In fact, he has even treated many overseas patients who have travelled for getting their neurosurgical procedures performed in Bhopal.
This has been due to his ability to keep pace with significant technical advances made in neurosurgical equipment and his ability to incorporate them thereby benefitting the patients.
Specific contributions:
1. Performed first case of Phrenic nerve stimulation in India in 2011. This patient had hypoventilation during sleep (Ondine's curse). The phrenic nerve was stimulated using a special pacemaker. This was first such case performed in India and is one of the only two such cases operated in india. (Published in Indian Journal Of Neurosurgery)
2. Performed first case of Minimally invasive lateral trans-psoas approach (DLIF) for tuberculosis of spine in India. This is similar to conventional retroperitoneal approach but using minimal invasive method. Has a reasonable experience in using this approach in tuberculosis of spine. (Published in Indian Journal of Neurosurgery)
3. Have been a faculty for training neurosurgeons on cadavers on minimally invasive spine surgery (Discectomy, percutaneous screws, TLIF)
5. Invited as faculty for 6th World Endoscopic, Navigated and Minimally invasive spine surgery conference (WENMISS) in 2013, Indian Society of Neurotrauma, 2015, and Minimally Invasive Spine Spciety of India, 2015 and 2016.
6. Invited for an article on Minimally invasive options in Tuberculosis of lumbar and dorsal spine by CORR (Clinical Orthopedics and Related Research) journal, a reputed journal. Published in June 2014.
7. Visiting fellow at University hospital, Helsinki, Finland under Prof Juha Hernesenemi for Vascular Neurosurgery and at University of Pittsburgh, USA under Prof Kondziolka for Functional Neurosurgery.
8. Was the only paper presentation from India in Annual Conference of Society for Minimally Invasive Spine Surgery (SMISS) in September 2012 at Miami, USA.
9. Headed the Department of Neurosurgery at BMHRC, Bhopal since September, 2008. Was instrumental in modernization and upgradation of department by incorporating advanced triple chip endoscopic camera, Midas Rex electrical drill system, Neuronavigation system, CRW stereotactic system.
10. Guided many Post-MS candidates for MCh entrance examinations.
11. Have been instrumental in conceptualisation and setting up of Department of Neurosurgery at Bansal Hospital.
Qualifications
Professional Qualification :
M.Ch. (Neurosurgery): National Institute of Mental Health and Neurosciences (NIMHANS), Bangalore (2006).
Dr.Nitin Garg completed his residency training from the prestigious National Institute of Mental Health and Neurosciences, Bangalore. He was trained in microscopic and endoscopic neurosurgery, spinal surgery and image guided neurosurgery. He was completed his training under Professors KVR Sastry, BA Chandramouli, Sampath and Indira Devi and Dr Shibu, Anandh, Paritosh. Protocol based approach to management of various neurosurgical conditions was followed and similar approach has been incorporated into clinical practice.
In addition, there was inter-disciplinary interaction and teaching in neuro-pathology, neuro-radiology and neuro-microbiology.
He was awarded the "Silver Jubilee Award for Best Outgoing Student" (Gold Medal) for his performance during his residency training.
M.S. (General Surgery): Kasturba Medical College and Hospital, Manipal, Karnataka (2003)
He completed his residency in General Surgery from presitigous Kasturba Medical College. During the training, he undertook his research in neurosurgery under Professor Raja on anterior communicating artery aneurysms.
MRCS (Edinburgh): Member of Royal College of Surgeons, Edinburgh, U.K.
M.B.B.S.: Government Medical College, Nagpur (2000)
National Talent Scholar -- awarded by NTSE board in 1992.
Visiting fellow: 1. University of Pittsburgh, US
2. University Hospital, Helsinki, Finland
Affiliations
Member of Scocieties / Professional bodies
Congress of Neurological Surgeons, USA
Society for Minimally Invasive Spine Surgery (SMISS), USA
North American Spine Society (NASS), USA
Minimally Invasive Spine Society of India (MISSI)
Neurological Society of India, India.
Indian Society of Neuro-Oncology

REVIEWER FOR VARIOUS JOURNALS
Indian Journal of Neurosurgery
British Medical Journal: Case reports
Biomedical Research Centre (BMC)

Fellowship
Stereotactic and Functional Neurosurgery from University of Pittsburgh Medical Centre, Pittsburgh, USA under Prof Kondziolka (2010)
Visiting Fellow at University of Helsinki for Vascular Neurosurgery (2013)
Visiting Fellow at Dr Satishchandra Gore's centre for Percutaneous Endoscopic Spine Surgery (2013)