DLIF is a new minimally inavsive approach for accessing the lumbar spine (from L2 to L5). This is used for degenerative scolioses for discectomy, interbody fusion and correction of deformity. We have been using this method for tuberculosis affecting these segments.
This is 40 year old patient with persistent unremitting pain inspite of receiving ATT for 6 weeks. Conventionally, this would have required a retroperitoneal approach, corpectomy and fusion.
A minimally invasive alternate procedure -- DLIF was done in this patient. First, the necrotic and sequestered bone was removed followed by interbody fusion with expandable cage filled with bone. Patient was then turned prone and fixation done using percutaneous transpedicular screws in the same sitting.
Follow up MRI shows significant resolution of disease.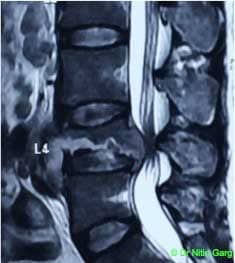 L4 collapse due to tuberculosis of spine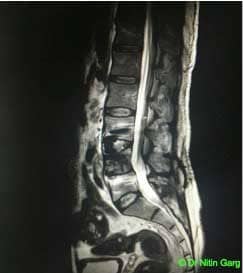 Follow up MRI with significant resolution of the disease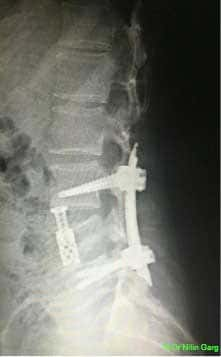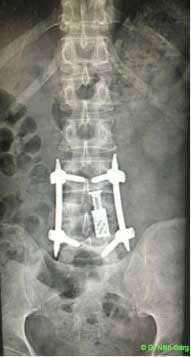 Follow up X-rays with implant in-situ