Percutaneous endoscopic discectomy is performed for single level unilateral discs. Far lateral disc prolapse is a good indication for this procedure.
This patient had severe radiculopathy due to a far lateral disc prolapse. Conventional microscopic surgery would require significant drilling of the lateral facet joint.
This patient underwent discectomy using percutaneous endoscopic system under local anaesthesia. The benefit of this approach is direct access to the target / lesion without disruption of additional bony and ligamentous structures. This patient recovered well. Post-op MRI shows decompressed foramen. Patient was relieved of the symptms immediately.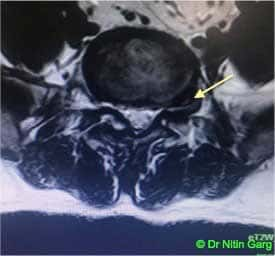 Pre-op MRI- left sided L5-S1 far-lateral disc prolapse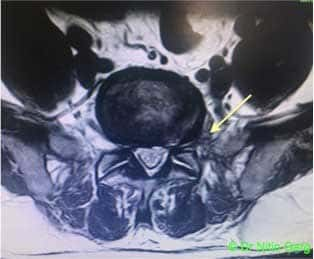 Post-op MRI following endoscopic discectomy with decompressed foramen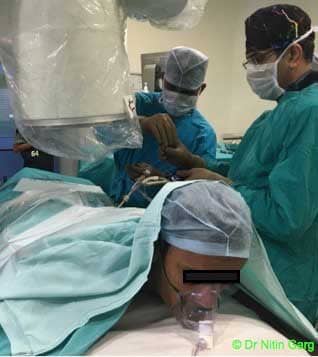 Procedure under local anaesthesia